2022 will be awesome!
Lots of workshops, meetings and gatherings are already on the planning. 
Registrations will  open step by step.
Find here all events that are already open: 
All community matters, our companions' quarterly, national coalitions events.
See the year planning overview, share it with your peers, block your agenda.
Don't hesitate to share here your thoughts, questions and requests about them.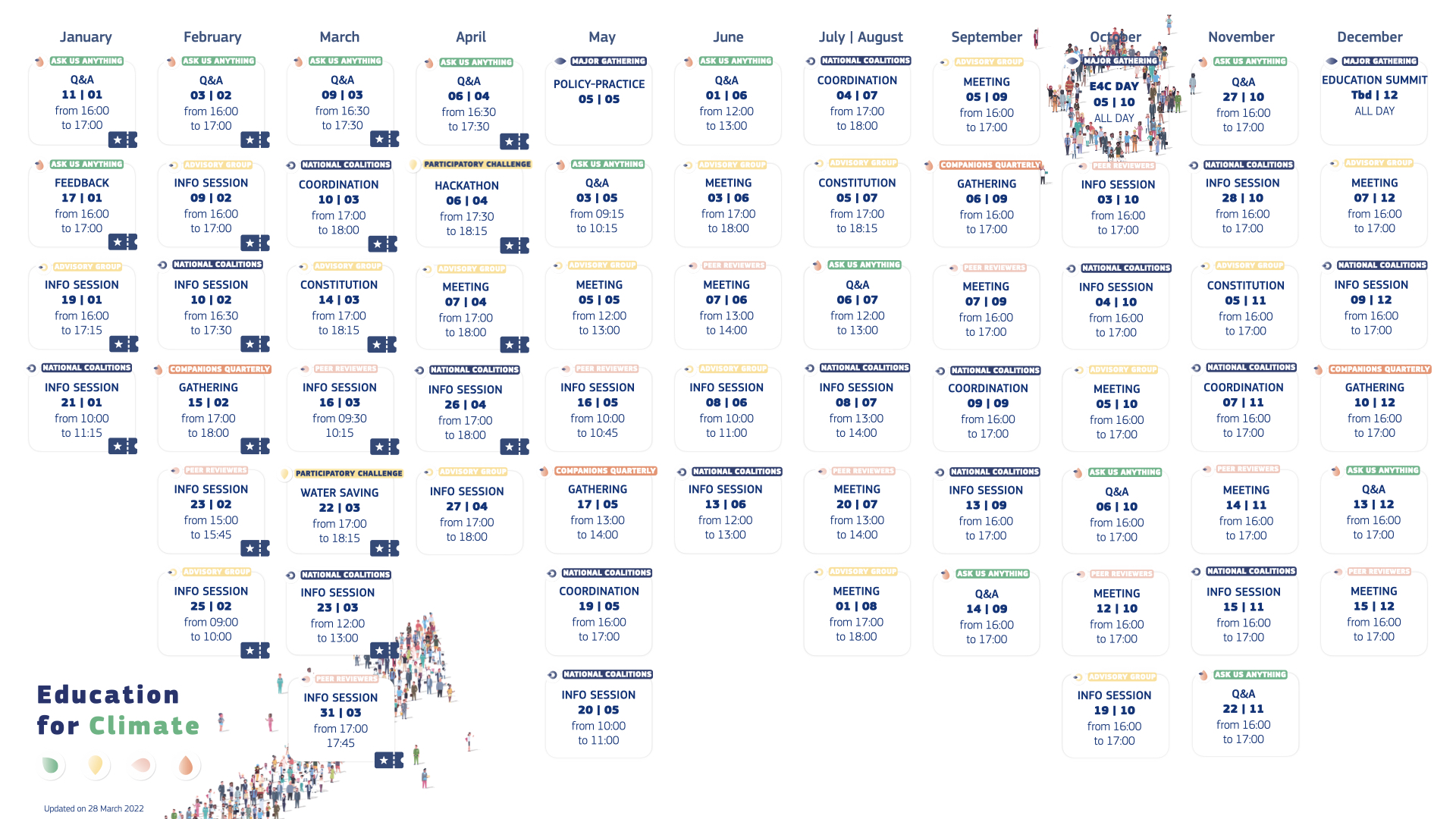 We will update this post weekly, each time that a new registration will be open.
PDF in attachment is interactive.